Louis Vuitton x Jeff Koons
The Masters Collection
When Louis Vuitton tapped Jeff Koons to design a signature line of handbags featuring Renaissance masterpieces, we got the call to bring the collection to life.
For the debut event at The Louvre Museum in Paris, an immersive 300-sq ft. cube was outfitted with massive LED screens playing whimsical animations of the featured artworks.
Our job was to create a bold and energetic soundtrack for the "Experience Box" and the installation's star-studded dinner party.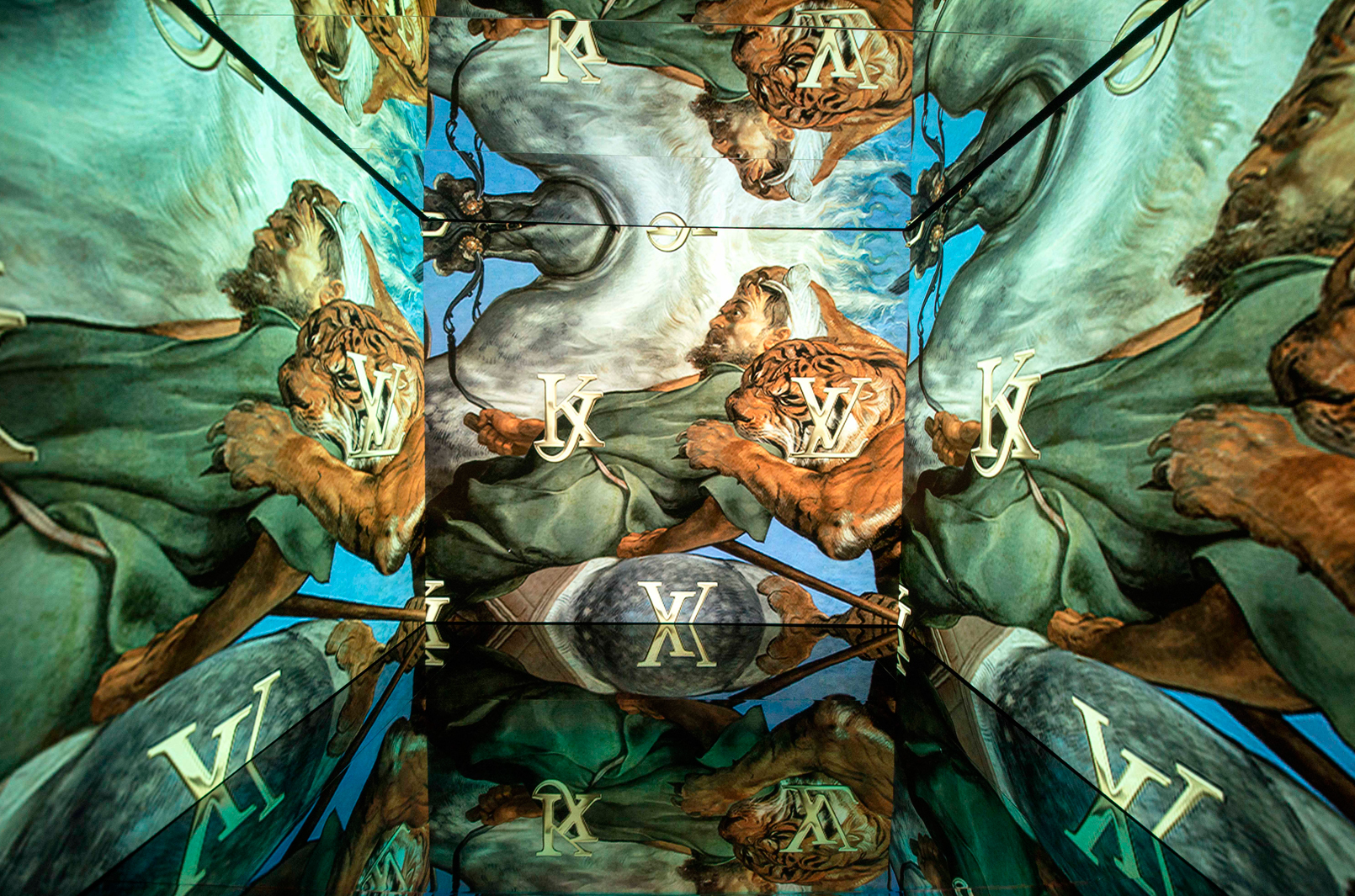 DJ Mix & Music Curation for "Experience Box" installation and 90-minute private dinner at The Louvre, Paris
Music Supervisor: Search Party Music